Industrial Cylinder Division Introduces Dual Axis Knuckle & Load Rated Mounting Accessories
Dual Axis Knuckle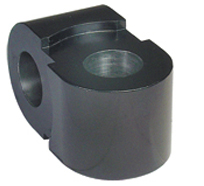 Parker Hannifin's Industrial Cylinder Division is pleased to announce a new load rated cylinder alignment aid, the Dual Axis Knuckle. 
Features of the dual axis knuckle include: 
Increased angular movement range compared to spherical bearing mount




Significantly higher dynamic load rating than spherical bearing




Reduced bearing loads and wear from misalignment




Faster assembly of pivoting cylinders to the machine




Dual Axis Knuckles are in stock for immediate shipment



Mounting Accessories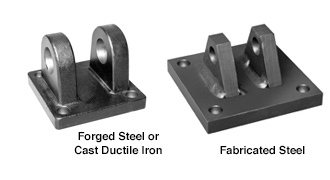 Parker/Comoso are also pleased to introduce a new offering of load rated cylinder mounting accessories.

New clevis brackets and eye brackets are now manufactured in both forged steel and cast ductile iron, as well as fabricated steel. Load ratings are published, allowing the customer to see that forged steel and cast ductile iron ratings exceed the maximum thrust of Heavy Duty Series 2H and 3H cylinders they are designed to fit.